1. Call Us!
Order Via:
CALL - Call one HOTLINE to order via Call. Shop. Play!
See store directory updated as of July 18, 2022 below: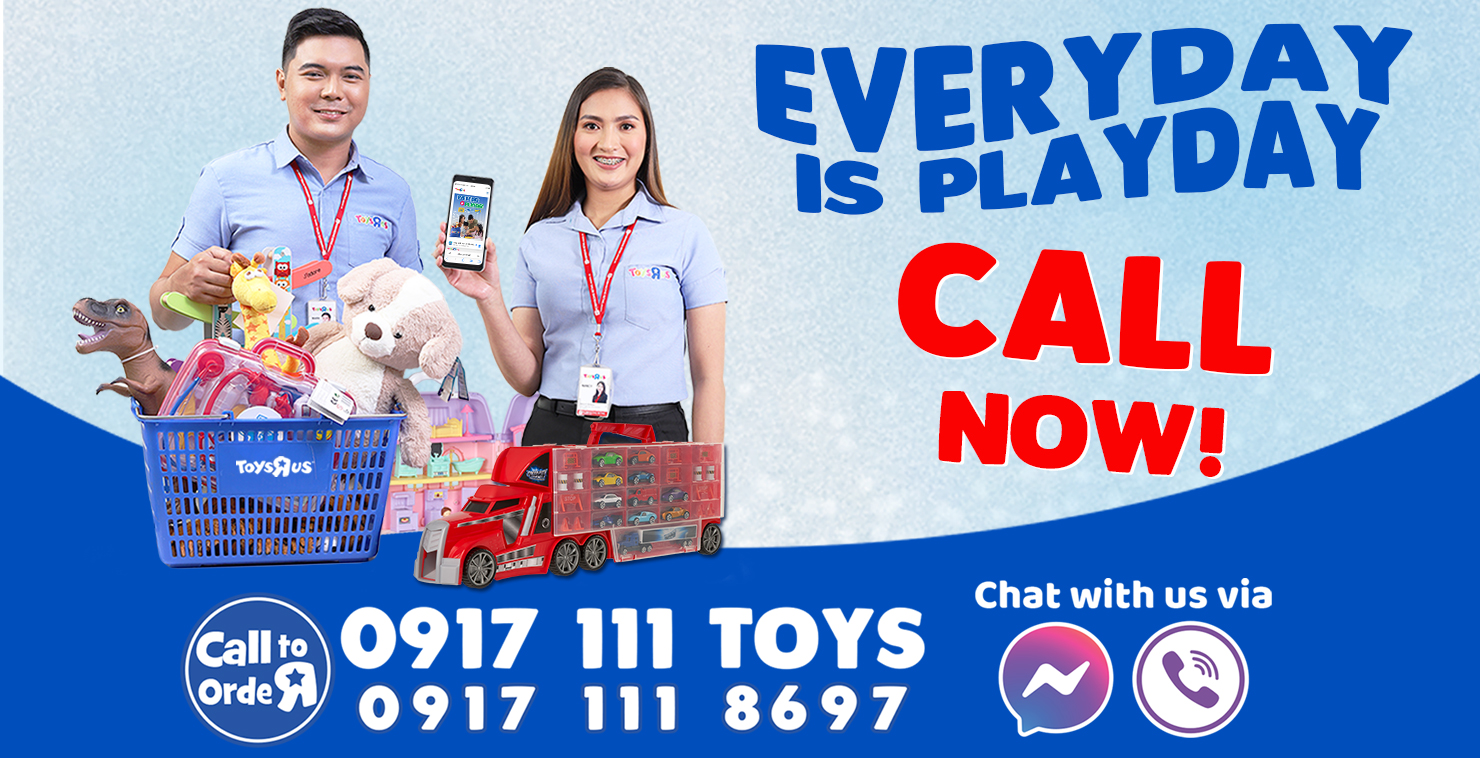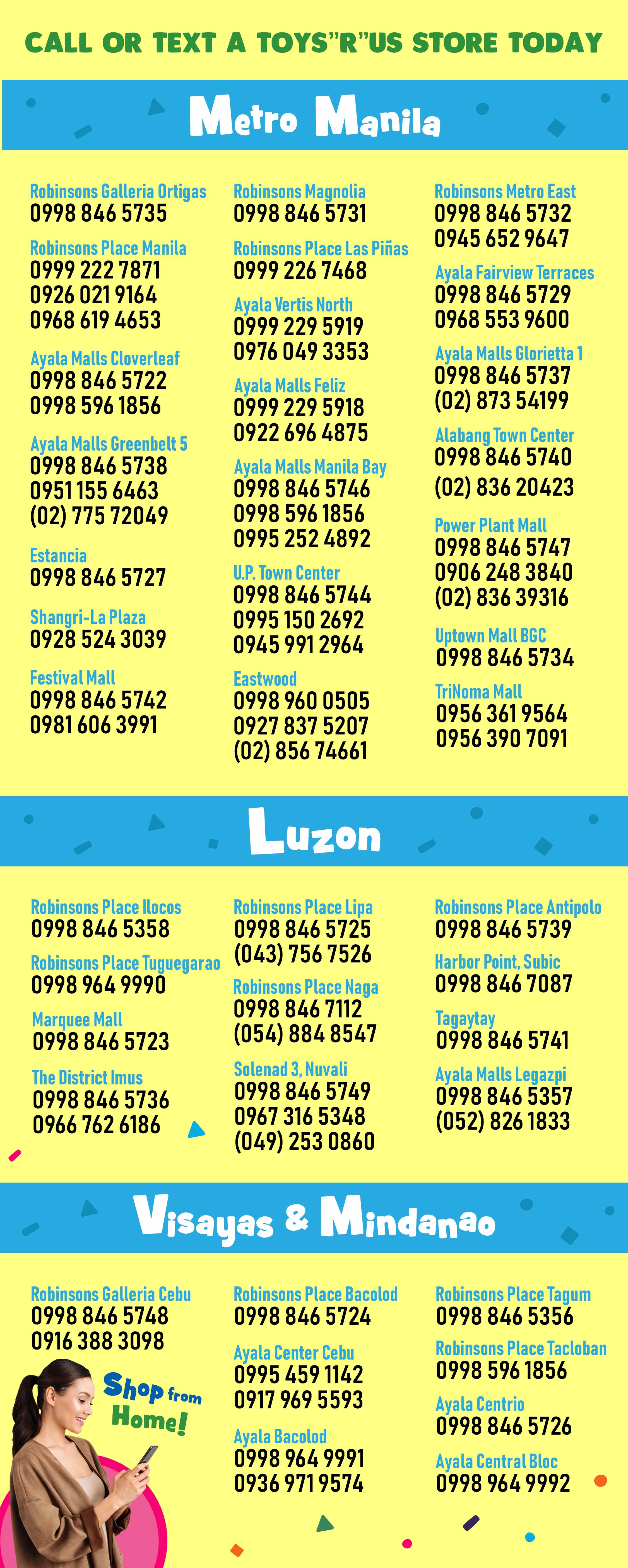 ORDER FORM - You may also choose to fill out the order form. Processing of online forms will be between 9AM to 6PM from Mondays to Fridays. Forms submitted on weekends and holidays will be processed the next working day.
Our store representatives will get back to you and be happy to assist you with all the details related to your order/s when you reach out. Please note that only cash transactions are accepted on Sundays.
Provide the following information*:
Full Name
Delivery Address
Mobile Number
Preferred Date of Delivery
Preferred Payment Option
Order/s (brand, type, variant, and quantity)
*By submitting the above-mentioned information, you agree to the collection, processing and storage of your personal data by Toys"R"Us for the purpose of verification and completion of your order. This, likewise, confirms that you agree to the use of the said data for analytics and marketing purposes such as receiving newsletters from Toys"R"Us.
2. Choose Your Item/s
Check out the catalog below for this month's hot items. You can also choose from our Facebook Shop products or check out the full list of play-ssentials available at the Toys"R"Us Official LazMall and Toys"R"Us Shopee Mall.
3. Choose Your Payment and Delivery Options
Delivery Options:
Pick up
Delivery - Delivery fees/charges will be shouldered by the customer. Not available on Sundays. Pick up option available for areas not serviceable by deliveries.
Payment Options:
Pick up - Cash, Debit or Credit Card, PAYMAYA, GCASH
Delivery - Bank Deposit or Transfer via Robinsons Bank and Credit Card